Current Openings
Filter by Location:
Interested in working for Container Graphics but don't see a job posting above that interests you? No Problem! We're always hiring - please fill out our Job Application and tell us a little about yourself.
Why work for CGC?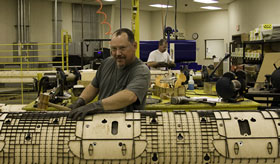 Stability
Founded in 1960, CGC is a financially strong, industry leader that lives by conservative business values.
Sense of Family
Once past the first year, the average seniority of CGC employees is 17 years with over 12% having over 30 years.
Work with Cutting-Edge Technology in the Corrugated Industry
CGC is a market leader in cutting dies and printing plates with numerous patents and provides innovative solutions using mechanical and web technologies.